Pakistan
Pakistan not talking nukes with Saudi Arabia: Foreign secretary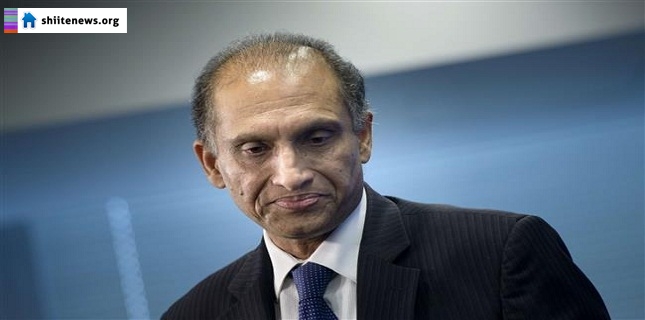 Pakistan's foreign secretary says his country is not holding negotiations with Saudi Arabia to sell an "off-the-shelf" nuclear weapon to the Arab country.
"Pakistan is not talking to Saudi Arabia on nuclear issues, period," Pakistani Foreign Secretary Aizaz Ahmad Chaudhry said on Thursday.
The remarks by the senior Pakistani official came after on May 17, British newspaper Sunday Times quoted a former US defense official as saying that Saudi Arabia has made a "strategic decision" to purchase "off-the-shelf" nuclear weapons from Pakistan.
"There has been a long-standing agreement in place with the Pakistanis and the House of Saud has now made the strategic decision to move forward," the US official said.
Chaudhry, after meetings at the White House, Pentagon and State Department, described as "unfounded, baseless and untrue" the suggestions that Islamabad could sell a nuclear weapon.
"Pakistan's nuclear program has nothing to do with any other country," he added. According to reports, Riyadh has financed considerable amounts of Pakistan's nuclear program and provided it with billions of dollars of subsidized oil over the past three decades.
Chaudhry also said that Islamabad has developed its nuclear program to fend off threats against the country.
"This is a deterrence that we develop in response to a threat perception that we have from our east. That's it," he added in an apparent reference to India. Both Islamabad and New Delhi possess nuclear arms in their arsenals.
Former British Foreign Secretary Lord David Owen said the Western military leaders "all assume the Saudis have made the decision to go nuclear."
Saudi Arabia topped India and became the world's biggest importer of weapons, according to the Global Defense Trade Report in March, which added that the Arab country spent over USD 6.4 billion on weapons in 2014.
"Growth in Saudi Arabia has been dramatic and, based on previous orders, these numbers are not going to slow down," RT quoted Ben Moores with the IHS, a global market data provider, as saying.
Saudi Arabia, according to the report, increased its arms imports by 54 percent over the past year.