Pakistan
Allama Sajid Naqi Rejects Alliance With Any Shia Party in Gilgit Elections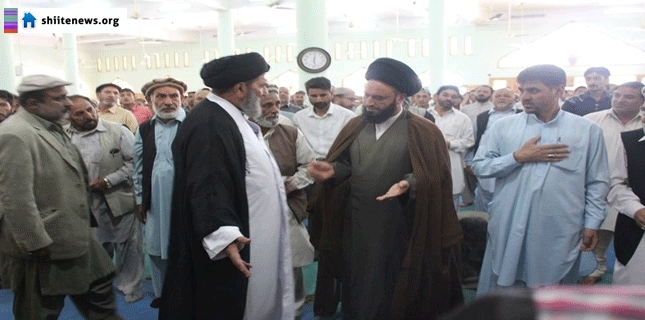 The Leader of Islami Tehreek of Pakistan Allama Sajid Ali Naqvi has rejected the proposal of alliance with any Shia party and PPP in the upcoming general elections for the Gilgit-Baltistan (GB) Legislative Assembly to be held on June 8.
Islami Tehreek ready to support Pakistan Muslim League (N) in this election in GB, as political significance of PML-N cannot be ignored at all, he said.
A Lebanon-based news resource, Islam Times claimed that Syed Rahat Hussain Al-Hussaini, the prominent domestic Shia community leader, proposed this electoral scheme of the alliance in a meeting held in Gilgit. The meeting was attended by Secretary General Majlis Wahdate Muslimeen (MWM) Allama Raja Nasir Abbas, Syed Rahat Hussain Al-Hussaini, MWM Secretary Politics Nasir Abbas Sherazi, Nadeem Afzal Chin of PPP, Allama Sajid Ali Naqvi, Moulana Shabir Mesami of Islami Tehreek and former Senator Faisal Raza Abdi.
According to the report, all the participants of the meeting, excluding Allama Sajid Ali Naqvi and his party colleague, stood on one point agenda to make powerful coalition against PML-N in GB. Responding to Syed Rahat's suggestions, Allama Sajid said that MWM owned domination only in three constituencies, including one, two and three. Islami Tehreek cannot sacrifice its strong mandate in GB over this alliance, he added. On the other hand, Allama Raja Nasir Abbas reiterated that MWM ready to make strong alliance against those forces who clandestinely opposed progress of GB and its people.