Pakistan
Police arrest Safoora attack suspects brother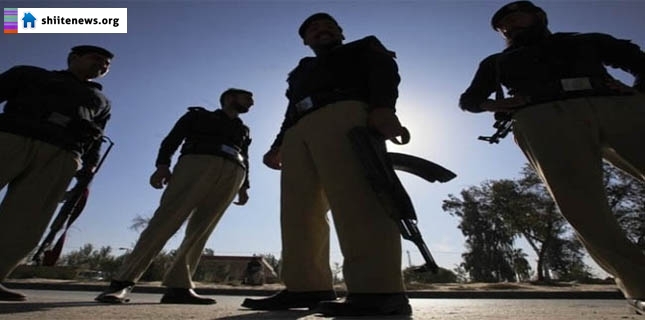 A brother of one of the prime suspects of Safoora massacre was picked up by police from his residence in Jamshoro on Friday.
A team of Karachi police raided a house in Gharibabad Colony of the Kotri Site area and arrested Khalid Minhas, brother of Tahir Hussain Minhas, police sources said.
Tahir, along with three accomplices, has confessed to his involvement in a string of terrorist attacks in Karachi, most notably the recent deadly attack on the Ismaili community and the murder of social activist Sabeen Mahmud.
The Jamshoro police, however, was unaware of the arrest of Khalid. "I have no information about the raid," said SSP Tariq Wilayat.
He told The Express Tribune that Tahir had been arrested several years ago for the murder of a Hindu engineer but the district police lost track of the suspect after he obtained bail.
He also denied having any information about the activities of Tahir or his family in Jamshoro.
The family of Khalid could not be contacted for their comments.
Different media reports suggest that Tahir has been identified as the mastermind of the Safoora massacre.
Meanwhile, another suspect, Saad Aziz, has reportedly confessed to murdering rights activist Sabeen.
Express News reported that in his statement to the police, Aziz admitted to killing the T2F director for holding a pro-Valentine's Day rally.
Other reports suggested the suspect had killed the social worker for campaigning against the controversial Lal Masjid cleric Maulana Abdul Aziz.