Pakistan
Pakistan ISI, Afghan intelligence agreed to fight Taliban militants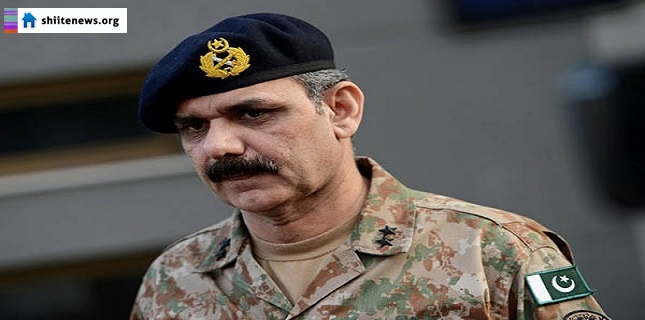 The intelligence services of Afghanistan and Pakistan, which are beset by Taliban militancy and acts of terrorism, have signed a Memorandum of Understanding (MoU) to coordinate fighting the militants.
Pakistan's Inter-Services Intelligence (ISI) and Afghanistan's National Directorate of Security have concluded the agreement, Pakistani army spokesman Major General Asim Bajwa said on Twitter on Monday without specifying where and when the MoU was signed .
Elaborating on the details of the accord, Bajwa further said it "includes international sharing, complimentary and coordinated intelligence operations on respective sides."
The development comes against the backdrop of a trip by Pakistan's Prime Minister Nawaz Sharif to Afghanistan earlier in May when he called for increased cooperation between the two countries in the battle against the Taliban militants.
"In case of terrorist activity, both Pakistan and Afghanistan retain the right of counter actions in conjunction… We agreed that peace and stability in the region will remain elusive until the menace of terrorism afflicting the region is comprehensively addressed," Sharif said at a joint press briefing with Afghanistan's President Ashraf Ghani in the Afghan capital, Kabul, on May 12.
The Taliban militants have stepped up attacks in both countries in recent months. They have also started their so-called annual spring offensive against Afghan security forces and the foreign embassies across the country.
The semi-autonomous tribal regions on Pakistan's border with Afghanistan have been a hideout for militant groups, including al-Qaeda and the pro-Taliban militants, during the past years. The militants use the mountainous border area to launch attacks in both countries.