Pakistan
SC stays execution of six terror convicts sentenced by military courts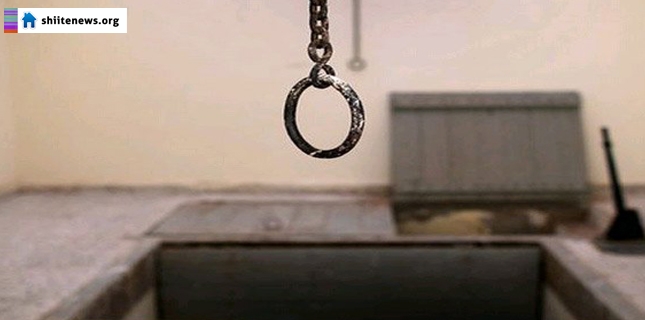 ISLAMABAD: The Supreme Court on Thursday stayed execution of six militants on terror charges awarded by military courts.
On Wednesday, the Supreme Court Bar Association (SCBA) had requested the top court to pass an interim order staying execution of the condemned prisoners.
Noor Saeed, Haider Ali, Murad Khan, Inayatullah, Israruddin and Qari Zahir were condemned to death on April 2 by the military courts which have been established through a constitutional aamendment under the National Action Plan.
The military said this month its courts had sentenced six
"hard core terrorists" to death and a seventh to life
imprisonment.
A 17-judge bench, headed by Chief Justice of Pakistan Nasirul Mulk heard the case in the apex court today (April 16).
According to the court's short order, the death warrants of terror convicts awarded by the military courts in the future will also be suspended.
Attorney General for Pakistan (AGP) Salman Aslam Butt expressed reservation over the apex court's decision and said the trial of the convicts in the military courts was not a secret crime and a complete procedure was adopted.
"Prisoners have the right to appeal against the black warrants under the Pakistan Army Act 1952," he added.
The convicts were reportedly involved in several serious crimes.
Chief Justice of Pakistan Nasirul Mulk said the trial of the convicts was not public, while it were just death sentences that were public.
Counsel for SCBA Asma Jahangir stated that she can produce the affidavits of the family members of the convicts, proving that they were aware about the black warrants through media.
While Justice Saqib Nisar said that there is a procedure to confirm death warrants of convicts.
The court adjourned the hearing of the case until next week.
The SCBA had filed an application through Asma Jahangir, requesting the apex court pass an interim order staying execution of the men convicted by the military courts till the final disposal of the constitutional petition.
It also prayed that as the guardian of the Constitution the apex court has to ensure the fundamental rights.
"The recent trials of military courts are neither public nor transparent and military courts do not ordinarily observe principle of due process thus the apprehensions of the petitioner are genuine and have merit," read the plea.
Critics have raised questions about how fair and accountable
the military courts are.
Nine military courts were established in January, after militants attacked a school in Peshawar, killing 134 pupils and 19 adults. Amid popular pressure to crack down on militants after the school attack in December, Prime Minister Nawaz Sharif championed the new courts in parliament and lifted a moratorium on the death penalty.