Pakistan
Saudi-allied Deobandi TTP Bajaur leaders declare allegiance to terrorists IS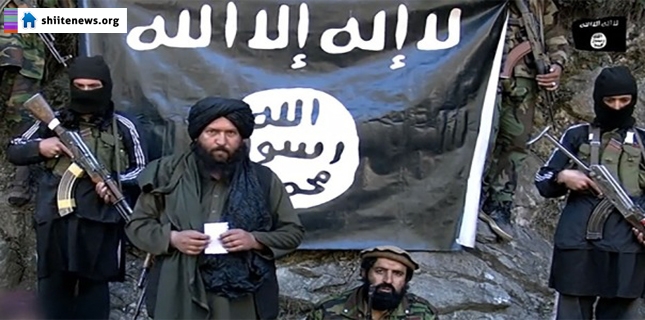 All leaders of the outlawed Pakistani Taliban from the Bajaur tribal region have declared allegiance to the IS or Daish in an another serious setback for the banned outfit. This comes at a time when it is under attack in its last stronghold of strategically important Tirah Valley.
"The terrorists Chief of Tehreek-e-Taliban Pakistan Bajaur Maulana Abu Bakar and his deputy Qari Zahid, all members of the central Shura (council), commanders, scholars and judges of the Islamic court have recognised Abu Bakr al Baghdadi as Khalifa" said the Daish spokesman for the region Shahidullah Shahid on Thursday.
A leader of the TTP Bajaur also confirmed joining Daish in a separate call from his Afghan mobile phone.
"The TTP Bajaur leaders have declared allegiance to Hafif Saeed Khan, leader of the Islamic State for Khorasan region," Shahid. The militant groups consider Pakistan and Afghanistan as part of the Khorasan region.
The TTP spokesman, Mohammad Khorasani, said on Monday that the group's Bajaur chief and his deputy have resigned. He had, however, avoided giving reasons for their resignation. The TTP central council had elected Sheikh Gul Muhammad as the new leader for Bajaur and Dr Burhan as the deputy chief.
The Taliban have not commented on the new development.
The setback for the TTP occurs at a time when they have lost considerable ground in North Waziristan and Tirah Valley in Khyber Agencies in the wake of military offensive.