Pakistan
Shia parliamentarian escapes unhurt in ASWJ terrorists firing in Bhakkar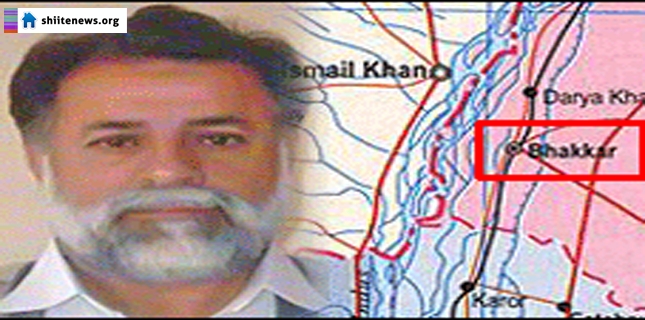 Former Shia Member of Pakistani Parliament namely Rasheed Akbar Niwani escaped unhurt despite targeted firing upon him in District Bhakkar of Punjab province that is situated on inter-provincial borders with Khyber-Pukhtoonkhwa and JUI Fazl Ur Rehman's Dera Ismail Khan is situated on the other side of Bhakkar.
Notorious Deobandi takfiri terrorists of proscribed ASWJ opened fire upon him near Gol Chowk in Bhakkar District but he escaped luckily. Niwani family of Bhakkar is known as an influential Shia political family. Despite the fact that they hails from ruling Pakistan Muslim League-Nawaz (PMLN), Deobandi allies of Nawaz Sharif and Shahbaz Sharif governments at the Centre and in Punjab province continued to persecute Shia Muslims ignoring their political affiliations.
Proscribed ASWJ aka Sipah-e-Sahaba, mother organisation of Lashkar-e-Jhangvi has hijacked Bhakkar District enjoying JUI's support from Dera Ismail Khan. Like ASWJ, Deobandi JUIF is also an ally of the PMLN's federal government.
Niwani family has never been considered sectarian by fellow Sunni Muslims who always voted to elect them with thumping majority. But, Pakistan remains a wonderland because proscribed or banned outfits terrorists are allowed to contest elections but peaceful and law-abiding moderate Muslims are declared disqualified to contest as happened to Niwani family in 2013 Elections. ASWJ's ringleader Malik Ishaq was allowed to contest from Jhang.