Pakistan
Security forces arrest key Jundullah militant in Quetta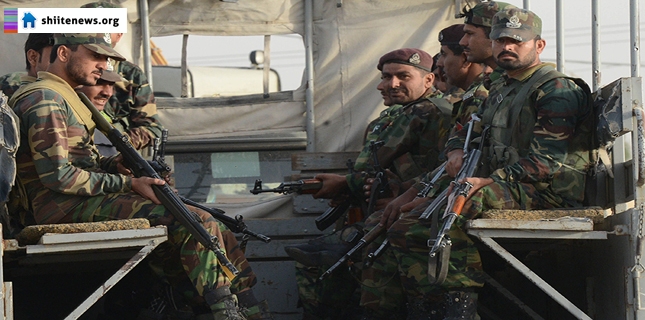 QUETTA: Security forces arrested a key militant from Quetta's Lak Pass area in Balochistan on Saturday morning.
Security sources told Dawn that forces arrested Abdul Salam Regi during a raid in Lak Pass.
Later, he was shifted to an undisclosed location for interrogation.
Sources added that Regi was affiliated with the banned militant group Jundullah, and was planning to launch suicide attacks in Balochistan and Iran.
"We are interrogating the suspect," Home Secretary Balochistan Akbar Durrani told Dawn. He, however, stated that the suspect's affiliation with Jundullah is yet to be confirmed.
Security forces have arrested more than 3000 militants linked with different militant groups in Balochistan in the aftermath of the announcement of the National Action Plan (NAP). Forces have stepped up their efforts to apprehend militants in Quetta and other parts of Balochistan to ensure peace in the province.
Latest figures on operations being carried out by civilian and military agencies across Pakistan reveal that 10,616 people have been arrested on various charges since the launch of the NAP.