Pakistan
Mastermind of Shikarpur carnage Usman Kurd killed in Quetta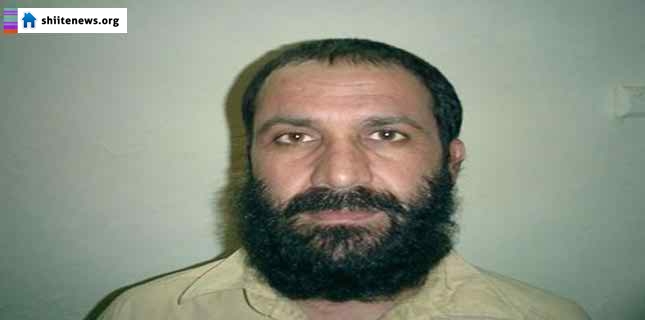 Security forces on Sunday claimed to have killed a senior commander of banned militant outfit AhleSunnat Wal Jamaat (ASWJ) akaLashkar-i-Jhangvi – Usman Saifullah – who they said was believed to be the mastermind of the devastating Shikarpur imambargah attack which killed 61 people this month.
A security official who declined to be named owing to the sensitivity of the matter told Dawn.com that the Frontier Corps, accompanied by personnel of intelligence agencies, conducted a raid at a hotel near Gahi Khan Chowk area of Sariab road in Quetta.
"The militants hiding inside the hotel retaliated and an exchange of fire took place between the militants and security officials which left two militants dead — including [LJ commander] Usman Saifullah."
The security official said the dead commander was involved in targeted killings of Hazara community members, and was believed to be the mastermind of recent bombing in Shikarpur.
Five security personnel also sustained bullet wounds during the exchange of fire. The security official described the condition of two injured FC personnel as serious. He further said that one militant was also taken into custody by security forces during the targeted raid.
Saifullah was a wanted terrorist who had escaped from the Anti-Terrorist Force Jail in Quetta Cantonment in 2008. He was implicated in multiple cases involving target killing, especially of Shia Hazaras. The Balochistan Home Department had announced Rs2.5 million head bounty for his capture.
Intelligence sources also said the commander had close contacts to both al Qaeda and the Afghan Taliban.
After the raid, security was beefed up in different parts of Quetta in anticipation of blowback from the killing of the LJ commander.
The raid today is part of larger security efforts being made in Quetta and other parts of Balochistan following the Army Public School attack in Peshawar on December 16, 2014.
Earlier, intelligence agencies and officials investigating the Shikarpur imambargah attack hadidentified a militant group operating in the Sindh and Balochistan border areas as those behind the deadly attack.
Based on the initial findings of the police investigation, the chief of the counter-terror unit of the crime investigation department, Raja Umer Khattab, had also hinted that the bombing in Shikarpur could be the handiwork of the banned Lashkar-i-Jhangvi rather than Jundullah, whose spokesperson had claimed responsibility for the attack.
Shikarpur is near the vast border area of Balochistan that lacks any significant security checks, a CID officer had stated.
Lashkar-e-Jhangvi, the banned outfit blamed for deadly attacks on Shias and Hazaras, allegedly has forged ties with Al-Qaeda , SipaheSahaba and the Taliban in a murderous campaign to wage sectarian warfare.
Since its inception in 1996, the faction has claimed to have killed thousands of Shias in bombings and shootings across Pakistan.