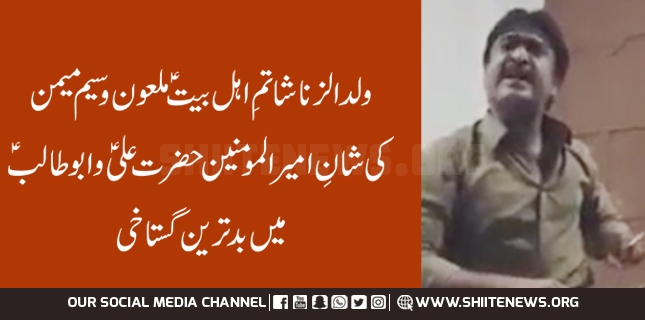 Shiite News: A video viral recently on Social Media with derogatory remarks about Hazrat Ali and Abu Talib (AS), in which a son of an unidentified father, named Waseem Memon, who is a resident of Thairi, Sindh uttered rubbish for Imam-ul-Mataqeen.
Despite said blasphemy against Hazrat Ali (AS) and his dignified father Abu Talib (AS), law enforcement agencies did not take any action.
Malaoon Waseem Memon also said that Shia are neither Muslims nor they will enter paradise.
It is to be remembered that several blasphemous videos in the past were not noticed by the Government that's why another video has viral on social media.