Pakistan
Enemy looks bloodbath in upcoming Muharram, Dr. Qibla Ayaz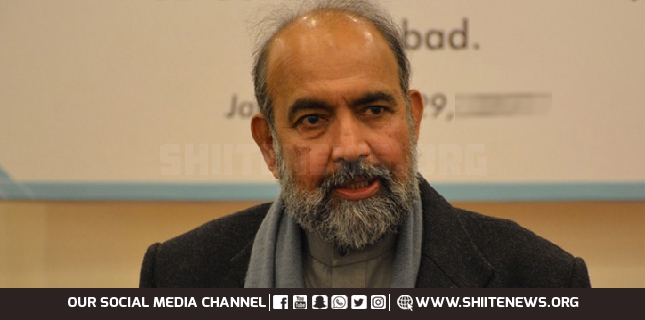 Shiite News: Chairman Islamic Ideological Council, Dr. Qibla Ayaz said that enemy was looking for a bloodbath in upcoming Muharram Al Haram in the country.
He expressed such views while addressing an Ulema Convention in Islamabad. He further said that rapid action against peace breaching person was needed, social media was being used to highlight interfaith and sectarian differences, and such topics were specified for Ulema and experts not to discuss in streets and towns. Differences could not be end while they we should reduce them through religious harmony.
He further said that committees were formed on ministerial level to monitor and control derogatory stuff while Lahore High Court had also ordered in its ruling on 9th June 2021 to take steps urging religious and sectarian harmony as well as prevention of stuff containing interfaith hatred and differences.
He reiterated that involved elements in spreading of sectarian difference would not be encouraged whether who would be a writer, religious leader or social media user.