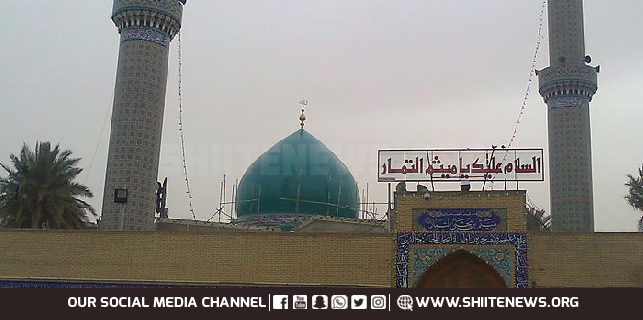 Shiite News: Martyr Anniversary of an ardent lover and companion of Imam Ali (AS), Mesum-e-Tammar was observed on 22nd Dhu-Al-Hajjah among Muslims of the World. Mesum was hanged to death during Ummavi rule just because of love of Holy family of Prophet Muhammad (PBUH) after being deprived of his tongue and hand.
Mesum's real name was Salim and he reach Kofa as a Non-Arab (Ajami) slave of a native woman but he gained fame his eloquence and best communication skills in short span of time. After that Imam Ali (AS) purchased from the said woman and set free.
He was also graced with the honor to be companion of 3 Aima-e-Ahle Bayt Tahireen including Imam Ali (AS), Imam Hasan (AS) and Imam Hussain (AS).
Mesum-e-Timmar had a god gifted talent to predict about future and he predicted death of ruler of Syria, acquittal of Mukhtar Saqafi from imprisonment and getting throne, while his own death was predicted by Imam Ali (AS).
Hazrat Umme Salama (salamullah Alaiha) used to say that Holy Prophet remembered Mesum in his life. Hazrat Ali (AS) said that holy Prophet (PBUH) predicted about the arrival of a non-Arab man whose name would Salim and he get closed to Holy family of Prophet (PBUH).