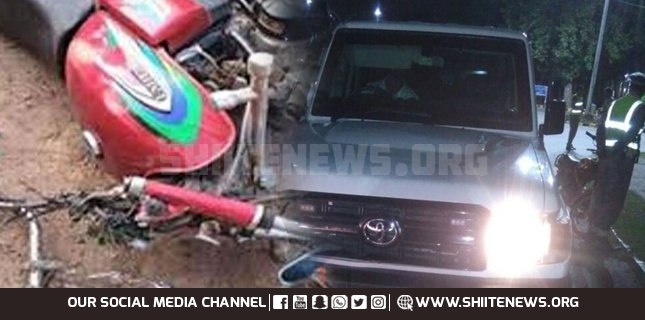 Son of Saudi contractor kills Pakistani motorcyclist in Islamabad today (Tuesday).
According to Islamabad police, the incident occurred in the Shalimar police station's jurisdiction.
The 23-year-old son of Saudi contractor Feisal bin Turad was driving the vehicle that hit a Pakistani motorcyclist.
Son of Saudi contractor kills Pakistani motorcyclist in Islamabad
The victim died on the spot. Police identified him as Mohammad Irfan, a furniture crafter.
Rescue team subsequently shifted the body the Pakistan Institute of Medical Science (PIMS).
Meanwhile, Shalimar Police station house officer (SHO) said they have taken into custody the owner of the car.
Although he claimed him as Saudi diplomat, a high official of police identified the owner of car as Saudi contractor and not a diplomat.
Police also have impounded the vehicle.
The culprit doesn't have driving license of Islamabad but he has license from Saudi Arabia and U.S.
Additionally, he doesn't qualify for diplomatic immunity.
However, Saudi ambassador Nawaf bin Said al Malki who acts as viceroy of Pakistan may have got him out of police custody so far.
Earlier, he had got four Saudi security officials out of custody after their entry into Pakistan without valid visa.
By and large, Pakistanis oppose Saudi Wahhabism and monarchy because they have destroyed Islamic heritage in Makkah and Madinah.
Saudi Wahhabi monarchy together with allied violent extremists had demolished holy shrines of Islamic saints.
In Pakistan, people generally adore and revere Islamic saints and use to visit shrine for pilgrimage.