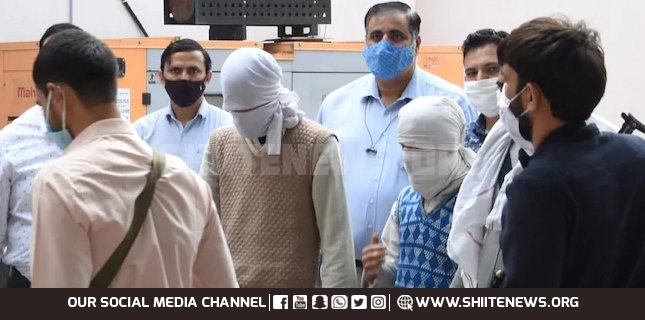 Two terrorists arrested for terror attacks in Karachi and other areas.
According to the Counter Terrorism Department (CTD) of the Sindh police, the terrorists have made startling revelations during the investigations.
Two terrorists arrested for terror attacks in Karachi
The CTD had arrested them from the North Nazimabad area in Karachi on a tip-off provided to the local police.
One of the alleged terrorists, Muhammad Gabol confessed during the probe that he committed a targeted killing.
He murdered along with other accomplices in Shikarpur during 2010.
Besides, they also attempted to target an owner of a private news channel.
He further confessed to injuring a bus driver during a dacoity bid in Tando Allah Yar along with other accomplices in 2003.
Another accused identified as Azharuddin admitted his role in providing information regarding a general secretary of a party in 2013.
Later, his abettors Ahmed and Irfan assassinated that party leader.
Azhar further confessed his role in other target killing incidents in Korangi area of the city.
Moreover, both confessed they had traveled to the neighbouring country to get training in militant activities.
Outlawed Sipah Sahaba takfiri terror group and its subsidiary Lashkar-e-Jhangvi are known as mother of all terrorism in Pakistan.
They also use other names such as ASWJ or Rah-e-Haq Party to continue their terror activities.
M Ahmed Ludhianvi, Aurangzeb Farooqui, Rab Nawaz Hanfi, Muavia Azam, Ramzan Mengal and some other thugs lead the terror group Sipah Sahaba.
They also worked as local franchise of global terrorist groups such as al-Qaida or ISIS Daesh.
These notorious terrorists have inflicted heavy human and financial losses upon Pakistan.