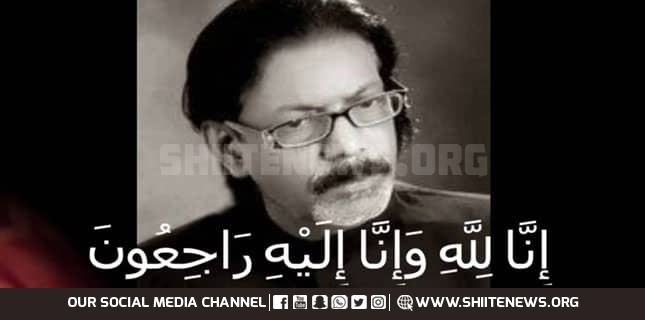 Globally famous poet Dr Rehan Azmi passes away today in Karachi. He was 63.
Born in July 1958, Syed Rehan Abbas Rizvi spent early life in Liaquatabad and did graduation from college education from Siraj ud Dawla College.
Globally famous poet Dr Rehan Azmi passes away
Later, he got higher education from the University of Karachi and finally became Ph.D scholar.
Although he penned poetry in diverse fields, noha, marsia and salam became his identity.
Since his ancstors migrated from Azam Gadh (India), Syed Rehan Abbas Rizvi used the word Azmi a part of his name. He was also a close relative of eminent Urdu poet Kaifi Azmi.
It is no exaggeration that Rehan Azmi revived Urdu noha and salam and shaped it to modern format.
Independent analysts see him a reviver of Urdu noha and salam because he gave new life to the otherwise neglected section of Urdu poetry.
No doubt Dr Rehan Azmi spent his life as a living legend of Urdu noha, salam and marsia.
He wrote around 600 nohas per year for around 200 anjumans and noha khwans in Pakistan.
According to a literary forum, Guinness Book of World Records included his name in 1997 as the 7th speediest writer of poetry.
He also served Pakistan as a teacher and a media person. He contributed for various publications in 1990s.
Meanwhile, the family has announced his funeral prayers in Jafar-e-Tayyar Society Malir after Maghribaen prayers.