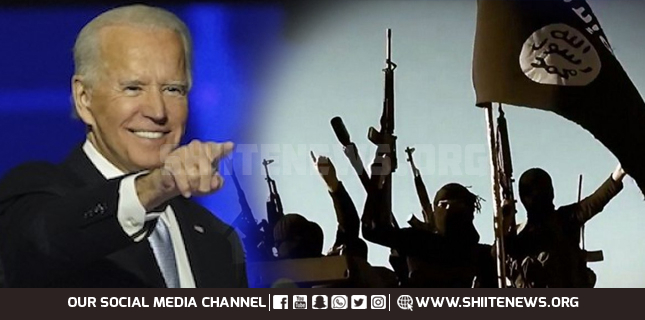 Link between ISIS Daesh revival and Biden led US govt revealed in an analytical viewpoint.
In this regard, retired Air Marshal Shahid Latif has posted his viewpoint on the social media platform.
Link between ISIS Daesh revival and Biden led US
He said that ISIS Daesh perpetrated twin suicide bomb blasts in Baghdad soon after Joseph Biden took over as U.S. President.
Furthermore, he exclaimed and questioned it merely a coincidence or it happened by chance!
Certainly not, he answered.
Shahid Latif further said that U.S. President Donald Trump had opposed wars.
Moreover, he cited President Trump had vowed withdrawal from Afghanistan and Iraq. That irked United States security establishment.
The retired military official of Pakistan also referred to the media campaign to portray Biden an agent of sea change.
But he noted Daesh (ISIS) terrorists' suicide bombings in Baghdad lead people to a different scenario.
Earlier, Daesh ISIS (IS) terror group claimed responsibility for twin suicide bombings in Iraqi capital city Baghdad.
They targeted a commercial district in Baghdad on Thursday leaving at least 32 people dead.
Besides, more than 100 wounded in the double-tap suicide attack.
Notably, it came as the deadliest attack in three years in Baghdad, which has witnessed relatively calm since Daesh territorial defeat in late 2017.