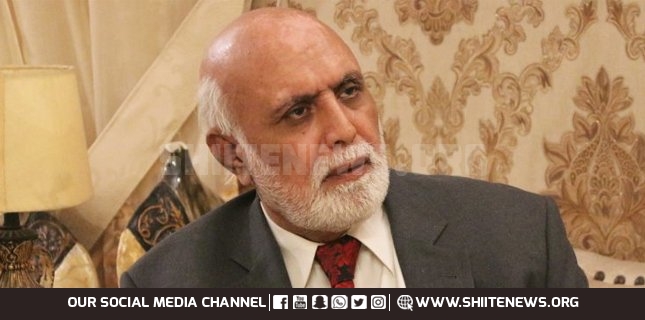 An Arab regime and a big power conspiring to oust Imran Khan govt, according to a veteran analyst.
While talking to a private TV channel, senior news analyst Haroon Rashid spoke of a global level machination against the Prime Minister Imran Khan-led government.
An Arab regime and a big power conspiring to oust Imran Khan govt
He further said that an Arab regime and a super power have joined hands to dislodge the PTI's government in Pakistan.
Moreover, he said that the aforesaid bloc was seeking to prevent Pakistan from joining China-led international bloc.
Due to this point of view, Pakistanis see United States-led Wester bloc behind this conspiracy.
However, they don't say with certainty which Arab regime remains involved in leading role behind this plot.
Some name Saudi monarchy, while some name United Arab Emirates.
In December 2020, Haroon Rashid had said that UAE was buying Pakistani media persons to lobby in support of recognizing Israel, while exerting pressure on Islamabad.
He further said United Arab Emirates has allowed Israeli MOSSAD to use its soil as a base and from where Israel is spying on Pakistan.
Besides, Haroon Rashid said, the UAE has contacted media houses and journalists for lobbying in support of Israel.
Meanwhile, Shiite.News invites readers to more news and analysis.