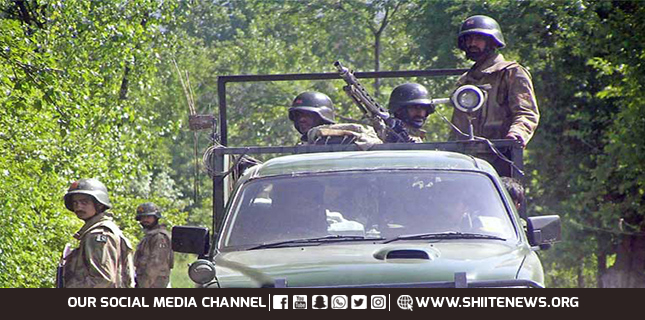 Taliban Sajna group terrorists killed in encounter with Pakistan Army soldiers in South Waziristan today (Monday).
According to the ISPR, the Security Forces on Monday killed two active terrorists of Tehreek-e-Taliban Pakistan (TTP) Sajna Group.
Taliban Sajna group terrorists killed in encounter with Pakistan Army
They lost lives during intense exchange of fire in an Intelligence Based Operation (IBO) in Nargosa area of South Waziristan district of Khyber Pakhtunkhwa.
Later, the security forces identified the two terrorists namely Usman Ali and Waheed Lashtai.
Furthermore, they also identified them as Improvised Explosive Device (IED) experts, terrorist trainers and motivator and also involved in attacks on the Security Forces.
According to Inter Services Public Relations (ISPR) statement, terrorist Usman had remained involved in attack on security forces on October 14, 2020.
Captain Umer Cheema, two Junior Commissioned Officers (JCOs) and three Soldiers embraced martyrdom in that terror attack. Moreover, four soldiers wounded.
Meanwhile, four people injured in a bomb blast at Sariab Road Quetta on Saturday, police said.
Senior police official, Abdul Hyee Bangulzai said four people including a bus cleaner and three passengers received injuries in the blast.
Furthermore, he said the terrorists had concealed an improvised explosive device in a dustbin.
That went off when the bus was passing through the area.
Later, Police and FC personnel rushed to the scene of the incident and took the injured to civil hospital.
There, medical staff described condition of one of the injured as serious.
Police started investigation into the incident.