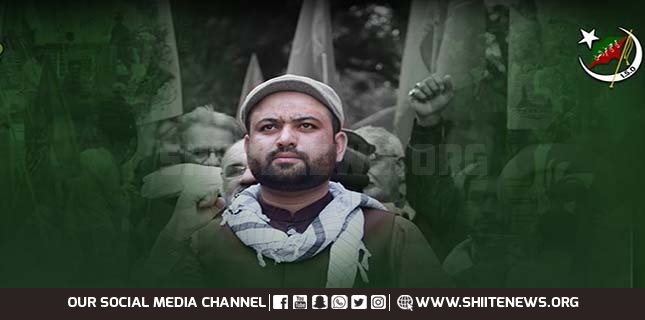 ISO CP condemns US sanctions on holy shrine of Imam Reza (AS), the 8th infallible Imam from the descendants of Prophet Mohammad (PBUH).
Imamia Students Organization Pakistan president Arif Hussain Aljani termed it an attack on Islam and Muslims around the world.
ISO CP condemns US sanctions on holy shrine of Imam Reza
While talking to the ISO officials in Lahore, he called it the worst sort of United States' state sponsored terrorism against Islam.
Furthermore, he also condemned EU sanctions and said that the U.S.-led Western bloc remains engaged in war against Islam.
Arif Aljani urged the United States and its allies they have to apologize over anti-Islam policy and withdraw all such nefarious moves.
He also reminded that followers of all religions revere their sacred shrines and leaders and nobody tolerate such contemptuous sanctions on sacred shrines.
Meanwhile, he lauded Mother of Martyrs Bibi Fatima (AS) as the first defendant of Wilayah of Maula Ali (AS).
He said this in his message on martyrdom anniversary of Bibi Fatima Zahra (AS).
Furthermore, he eulogized her as the role model for all faithful women.
He also highlighted prominent and distinguished status of infallible Lady Fatima.
Arif Hussain Aljani referred to her remembrance and reverence which infallible Imams of Shia Islam had demonstrated.
Meanwhile, Shiite.News invites readers to more news and analysis.