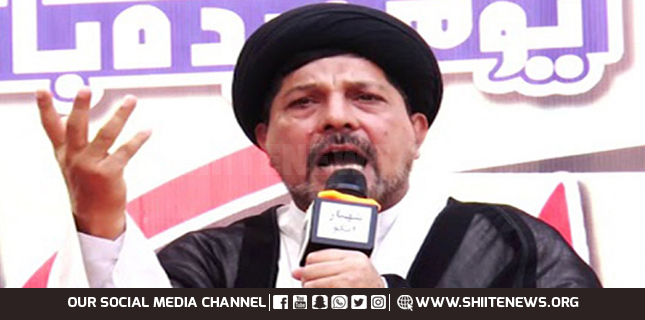 MWM slams K Electric over undeclared loadshedding besides overbilling.
While addressing a press conference, Karachi-based officials of Majlis-e-Wahdat-e-Muslimeen (MWM) lashed out at K Electric (KE) because of its monopoly on electric power supply in the port city.
MWM slams K Electric over undeclared loadshedding
Allama Baqir Zaidi and other leaders of the MWM urged National Accountability Bureau to probe into earning of K-Electric. They accused KE of earning trillions of rupees from consumers.
They said KE deceived consumers on the pretext of shortfall of 550 megawatt of electricity.
MWM leaders said that the concerned ministry held K Electric responsible for power crisis in Karachi. But KE exempts itself on the pretext of shortage of furnace oil.
Allama Baqir and other officials of the MWM asked whom people could lodge their complaints in view of this claim and blame game.
They said it seems KE don't follow any rule and work above the law while taking the government authorities and legal framework for granted.
However, MWM leaders warned the federal and provincial governments to take notice of K Electric's anti-people unjust undeclared loadshedding and overbilling.
Lest, they warned, people would have to come out on streets to register protest across Pakistan, let alone Karachi.
Meanwhile, they also demanded action against those corrupt people and profiteers who remained involved in artificial shortage of sugar and petrol.