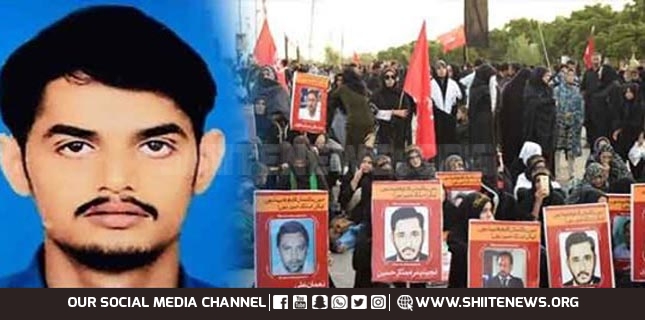 Missing Shia Ali Ausja returns his home in Karachi after having spent 8 months incarceration.
Unidentified security officials had nabbed him whlie he was leaving Karachi for Lahore.
On April 16, 2019, they took the resident of Malir into undeclared custody at Toll Plaza where he was boarding a bus.
Due to efforts of Joint Committee for Shia Missing Persons and the family, he saw end to enforced disappaearnce.
Meanwhile, the family members and specially his mother celebrated his release and safe return to home.
However, missing persons remain a term for victims of enforced disappearance which security agencies imposed on suspicion.
But, it shocked and dismayed Shia community because they never took weapons against state while they never did anything against national security.
Despite their patriotism and huge services for Pakistan, pro-Saudi biased officials treated them as though they violated national security.
Ali Ausja Zaidi and many other innocent Shia youth and notables suffered due to that biased mindset.
Countrywide protest continues
Meanwhile, Joint Action Committee for Shia Missing Persons and the families jointly run protest camapign for release of such victims.
Another Karachi-based group Shia Missing Persons Movement also has held protest demos.
Its leader Rashid Rizvi said that Shia Muslims, including 22 from Karachi continue to suffer from unjustifiable enforced disappearance.