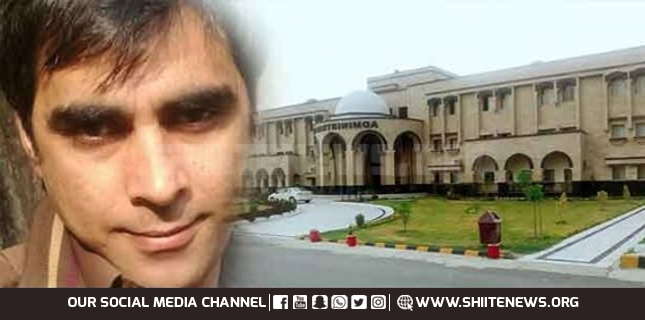 Lecturer arrested for malicious hate materials on social media for ASWJ. FIA arrested Abdul Wali Khan University pedagogue Akhtar Khan for disseminating hatred.
Originally, the lecturer hails from Waziristan and presently serving at political science department at AWK University Mardan.
Lecturer arrested
However, FIR Cyber Crime Branch arrested him while he was at his residence in Shaikh Maltoon Town.
Hate materials
Furthermore, the officials said that Cyber Crimes section 10 and 11 will remain applicable to Akhtar Khan. The law doesn't allow anyone to incite hatred on religious or political grounds.
Later, a judicial magistrate granted his judicial remand and sent him to jail.
Takfiris in Pakistan
Historically, modern takfirism in Pakistan emerged after Sipah Sahaba came into being. Then, it renamed itself as Lashkar-e-Jhangvi to hide its active role in Shia genocide and other terrorist activities.
Presently, ASWJ remains the face of Sipah Sahaba and Lashkar-e-Jhangvi.
Due to hatred for those who disagree with their anti-Islam and anti-humanity violent extremist ideology, they kill them.
Unfortunately, those unaware of true Islamic teachings fell to ASWJ takfiri ideology.
Banned terror outfits
Hence, Pakistani nation remains opposed to them staunchly. Even state of Pakistan had banned them declaring their outlawed outfits.
But, to the dismay of nation, ASWJ ringleaders continue to enjoy official protocol. Saudi Arabia embassy invites them as guests in Islamabad.