Middle East
US backed SDF killed all Syrian family members in Deir Ezzur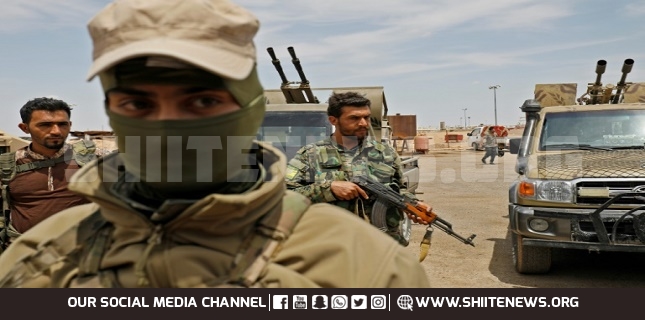 All members of a Syrian family were killed in an attack by the Syrian Democratic Forces (SDF) who were backed by US military choppers in Deir Ezzur in Eastern Syria amid intensified tensions between civilians and SDF militants, an Arabic-language news paper said.
A group of SDF militants backed by American helicopters raided the house of a civilian in the town of Zaman in Eastern Deir Ezzur, Al-Watan newspaper quoted media activists in Eastern Syria as saying.
The SDF militants took out the entire family, including a pregnant woman, they added.
The activists reiterated that killing of the Syrian civilians in Deir Ezzur was one of the most horrendous ones which was backed by the US, and said that the SDF prevented the people from helping the family.
Meantime, the town of Zaman has been the scene of popular protests against the SDF and the occupying US troops.
Meanwhile, the residents of Hasan town demanded expulsion of SDF militants by holding popular protests amid revolts against the occupying forces in Eastern Deir Ezzur.
In a relevant development on Monday, the residents of a region in Raqqa province expelled the US-backed Syrian Democratic Forces amid intensified popular protests by civilians against the SDF, local sources said.
The people in the village of Jadideh Kahit East of al-Katameh town in Eastern Raqqa clashed with a group of Syrian Democratic Forces who were arresting civilians in the region and expelled from the region, local sources in Raqqa said.
The sources pointed to intensified differences and tensions among civilians and Kurdish forces in Raqqa, and said two SDF militants were killed in a bomb blast carried out by unknown assailants in al-Shaher village in Eastern Raqqa.
In Deir Ezzur province, meantime, the residents of the towns of Sweidan Jazira, Geranij, al-Mavilah and al-Hasin as well as the villages of Jadid Akidat and Jadid Bekareh in Eastern and Southeastern Deir Ezzur revolted against the SDF and their plundering of oil reserves.
The civilians also called for expulsion of SDF fighters after blocking Deir Ezzur-Hasaka Road. The Kurdish fighters attacked the civilians and arrested a number of them.