Middle East
Russians repelled 12 drone attacks by terrorists in Syria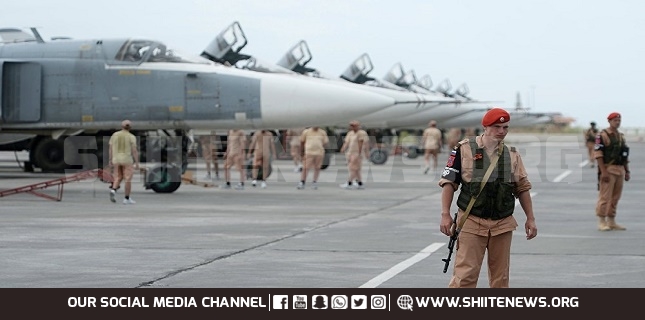 Russia's military says during the past month it has repelled 12 drone and rocket attacks by terrorists based in Syria's northwestern province of Idlib against a Russian airbase and Syrian positions in Latakia.
The attacks had been conducted against Russia's Hmeimim airbase and Syrian troops' positions since early April, Major General Viktor Kupchishin, the head of the Russian Defense Ministry's Center for Syrian Reconciliation, said.
"There are ongoing attempts to attack the Hmeimim airbase and positions of the Syrian army in the Latakia province by the terrorist groups staying in the Idlib de-escalation zone with multiple-launch rocket systems and unmanned aerial vehicles," he said.
The Russian military official said eight out of the 12 attacks had been carried out with the use of drones, but stressed that "all the attacks were repelled", noting that there was no materiel damage as a result of the shelling.
Russian defense units managed to down 12 combat drones sent by terrorists, Kupchishin said.
The Hmeimim airbase has been hosting Russia's military forces and equipment since the country launched an operation in late 2015 to help Syria's fight against terror.
The base has been a frequent target of terrorists' drone attacks, nearly all of which have so far been successfully repelled by the Russian defense units.
Last year, Moscow warned that terrorists had acquired advanced technologies on unmanned aerial vehicles (UAVs). Russia is in Syria at the official request of Damascus.
Last month, Russian Foreign Minister Sergei Lavrov warned that remnants of Daesh and al-Qaeda affiliate Jabhat al-Nusra terror group continue to stage provocations and are reluctant to abide by a ceasefire agreement in Idlib.
Foreign-backed militancy, supported by the United States and many of its Western and regional allies, erupted in Syria in 2011.The militants and Takfiri terrorists overran large swathes of Syria's territory before government forces retook almost all of them with the help of its allies.