Middle East
Syria, Russian air forces strike on Terrorists positions in Aleppo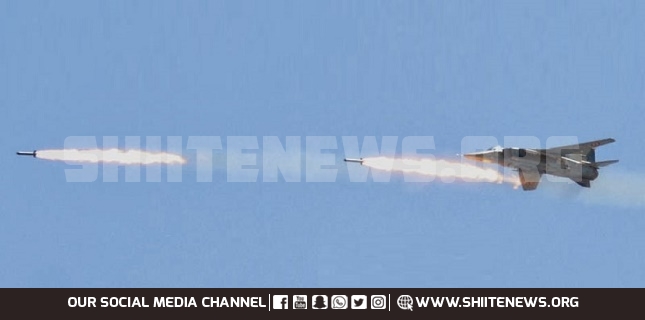 The Russian and Syrian air forces unleashed a heavy attack on the terrorists positions in the western countryside of the Aleppo Governorate last night, a military source told Al-Masdar News.
Led by Russian Sukhoi jets, the two air forces heavily targeted many areas inside of western Aleppo, scoring a number of direct hits on Hay'at Tahrir Al-Sham's positions.
According to a military source in Aleppo city, the Russian and Syrian air forces specifically targeted the militant-held areas in Rashideen, Khan Al-Assal, Urem Al-Kubra and Kafr Naha.
The airstrikes were conducted in response to an attack carried out by Hay'at Tahrir Al-Sham on the western districts of Aleppo city.
These attacks by both sides have become almost a daily occurance, despite the fact all warring parties are supposed to adhere to a cessation of hostilities agreement.
The Syrian military has accused Hay'at Tahrir Al-Sham and the Turkish-backed rebels of violating the Sochi Agreement, which they claim is not valid because the militants have yet to withdraw from the demilitarized zone.