Middle East
Russian Air Force heavily bombed Tahrir Al-Sham's explosives warehouse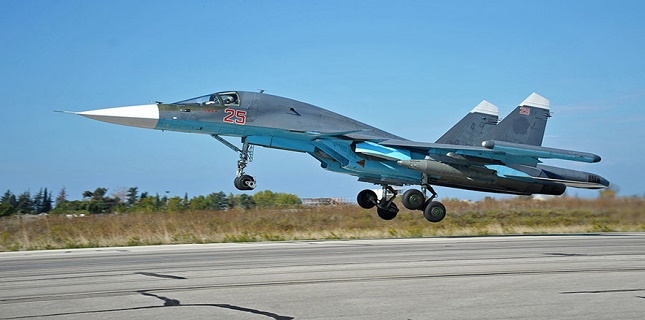 The Russian Air Force launched a major assault this evening on an explosives warehouse that belonged to Takfiri Terrorist Hay'at Tahrir Al-Sham in rural Idlib.
According to a military source in the Hama Governorate, the Russian Air Force heavily bombed Hay'at Tahrir Al-Sham's explosives warehouse, which is located near the key town of Saraqib in northeast Idlib.
As a result of the Russian Air Force attack, the HTS warehouse was completely destroyed, causing a powerful explosion that could be heard several kilometers away.
This attack by the Russian Air Force marked the first time this year that they targeted the northeastern countryside of the Idlib Governorate.
Typically, the Russian Air Force concentrates on the terrorists movements near the large city of Jisr Al-Shughour; however, due to Hay'at Tahrir Al-Sham's expansion, the Russian military has zeroed on several other areas where the terrorist group is active.