Middle East
Takfiri terrorists attack besieged Shia towns in Syria's Idlib: Monitor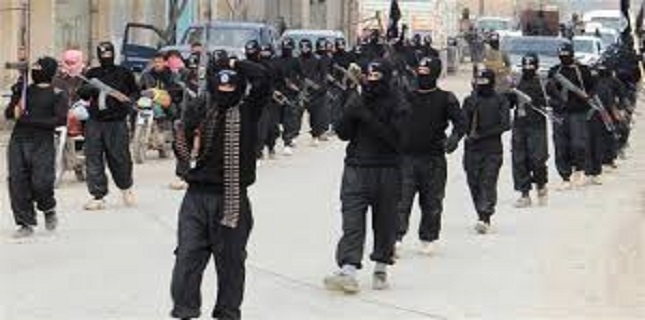 Takfiri terrorists have attacked the besieged Shia-majority Syrian towns of Kefraya and al-Foua, sparking deadly clashes with pro-Damascus fighters, a UK-based monitoring group says.
The so-called Syrian Observatory for Human Rights (SOHR) reported that Hay'at Tahrir al-Sham terrorists were "heavily shelling" the towns, both in northwestern Idlib Province, and had broken into them late Saturday.
"This is the fiercest attack in around three years," SOHR head Rami Abdel Rahman told Agence France-Presse.
The fighting, which was continuing Sunday, had killed six pro-Damascus fighters and at least three Takfiri elements, he added.
Around 10,000 people are estimated to live in Kefraya and Foua, which have been encircled by terrorists since March 2015.
Last year, the Syrian government and militants reached a deal, known as the "Four Towns Agreement," that allowed the evacuation of residents of the two towns.
In return, people in two militant-held towns near Damascus, Madaya and Zabadani, were given safe passage to evacuate to territories under the control of terrorists or the Syrian government.
On Saturday, Russia's Defense Ministry spokesman Major General Igor Konashenkov warned that the last pockets of the Daesh Takfiri terrorist group in Syria wreak havoc and perpetrate acts of terror only in areas controlled by US military forces.
Takfiri terrorists have lost much of the territory they once held in Syria amid sweeping gains by government forces on the ground.
In April, Syrian forces managed to retake the Eastern Ghouta and Eastern Qalamoun regions near the capital.
For years, the areas had served as a launch pad for deadly terror attacks against civilians in Damascus.
Syrian forces later moved to liberate other militant-held areas in the provinces of Homs and Hama.