Middle East
Syrian Army Discovers White Helmets' Filming Site in Eastern Ghouta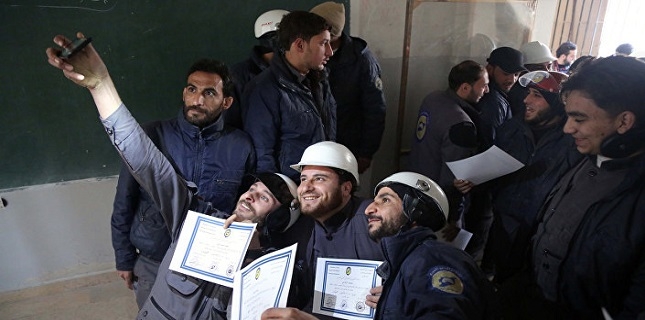 Syrian Army has discovered where the White Helmets have filmed their propaganda videos in Eastern Ghouta against the Syrian government, a report said on Wednesday.
According to Fars news agency, the place is located in the small town of Saqba in Eastern Ghouta. The army personnel reportedly also discovered cameras and film production equipment left at the site.
On Sunday, the Russian Ministry of Defense denied reports of an alleged chemical bomb being dropped on Douma, also in Eastern Ghouta, suggesting that a number of Western states as well as NGOs like the White Helmets have turned to such claims, which it called "another fake," in order to "undermine the achieved ceasefire."
The Syrian government has repeatedly denied using chemical weapons during the war, saying it "doesn't need such measures to stop the terrorists."
Earlier last month, the Russian Ministry of Defense issued a statement saying it had reliable information about a false flag chemical attack being prepared by US military instructors.