Middle East
Yemeni protesters renew call for bringing Saleh to justice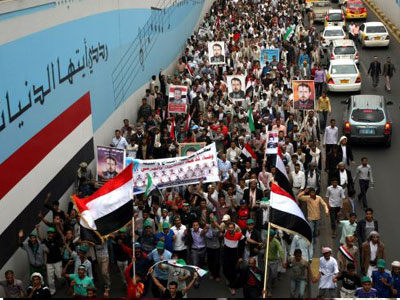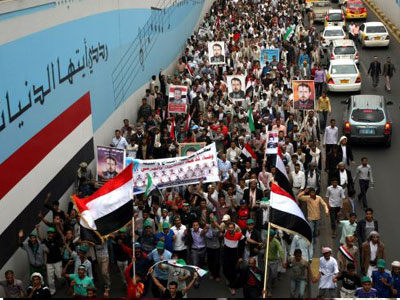 Tens of thousands of people have taken to the streets in the Yemeni capital of Sana'a to demand the prosecution of ousted dictator Ali Abdullah Saleh and the members of his inner circle.
More than 200,000 demonstrators marched to their sit-in camp near Sana'a University on Tuesday, and called on the government to bring Saleh and his aides to justice over the killing of demonstrators during the revolution that drove him out of power after 33 years of despotic rule.
"If the immunity remains, Saleh and his followers will be encouraged to continue in sabotaging oil, and electricity grid, robbing, and supporting terrorism," declared a banner carried by demonstrators.
"Saleh must face trial, No immunity for murderers," the protesters chanted.
The protest came on the heels of a car bomb that targeted Defense Minister Mohammed Nasser Ahmed.
He survived the attack with serious injuries but 12 people, including his bodyguards, were killed.
Saleh formally stepped down and handed over power to then Vice President Abdrabuh Mansur Hadi in February 2012. A later power transfer occurred under a Saudi-backed deal brokered by the [Persian] Gulf Cooperation Council in April 2011 and signed by Saleh in Riyadh on November 23, 2011.