Middle East
Yemenis hold another demo against foreign meddling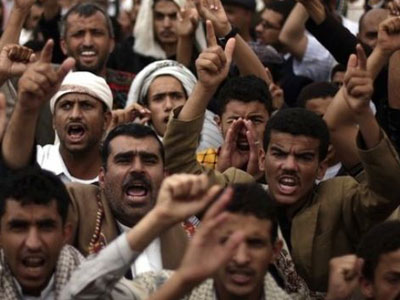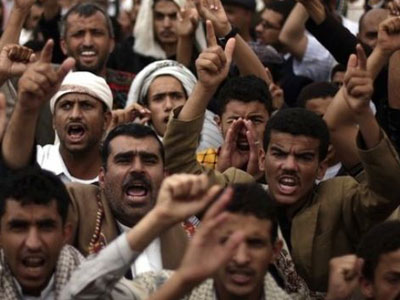 Thousands of Yemenis have once again taken to the streets to protest against foreign interference in the country's internal affairs,
In a massive demonstration in the northern province of Sa'ada on Friday, protesters chanted slogans against the United States, Israel, and Saudi Arabia.
The demonstrators also called for the prosecution of former dictator Ali Abdullah Saleh for his role in the killing of thousands of pro-democracy protesters during last year's revolution.
In an interview with Press TV on July 15, Moufid Jaber, an expert at the Center for Middle East Studies and Public Relations in Beirut, said that the Israeli regime has a role "in sowing instability in Yemen… through many channels that lead to al-Qaeda" and also by "political means through the US."
Hundreds of thousands of people have turned out for regular demonstrations in Yemen's major cities since January 2011, calling for an end to corruption and unemployment and demanding that relatives of Saleh be sacked from their government posts.
Saleh formally stepped down and handed over power to then Vice President Abdrabuh Mansur Hadi in February 2012. The power transfer occurred under a Saudi-backed deal brokered by the (Persian) Gulf Cooperation Council in April 2011 and signed by Saleh in Riyadh on November 23, 2011.
Yemen is the Arab world's poorest country. Forty percent of the people of Yemen are living on two US dollars a day or less and one third are wrestling with chronic hunger.
About 31.5 percent of the population is "food insecure" and around 12 percent of the Yemeni people are "severely food insecure," according to the United Nations.