Middle East
Yemenis mark Imam Ali's martyrdom anniversary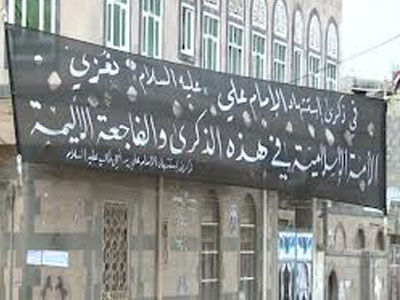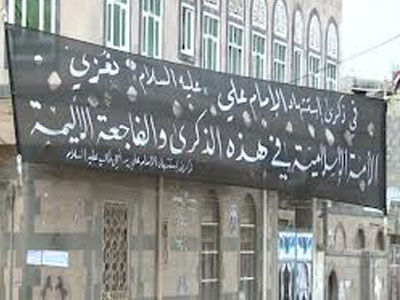 Like other Muslims around the world, Yemenis marked the annual anniversary of Ali Bin Abi Talib's martyrdom which coincides with 21st day of holy month of Ramadan.
Mourners broke their fast in honor of Imam Ali's anniversary of martyrdom and after performing the prayers the crowd remembered the heroic role of Ali Bin Abi Talib in spreading Islam and parised his wisdom in managing the old times' crisis.
Many mourning gatherings were organized across the country. In these gatherings tens of people gather to read verses of holy book of Qur'an and to recite supplications to Allah, reguesting him to unite Muslims and help them in fulfilling his instructions and guidance.
Mourners who gathered in one of Sana'a's Islamic centers mourned the tragic event of the killing Imam Ali Abi Talib may Allah be pleased with him.
Ali Bin Abi Talib Martyrdom was the first male who believed in Islam and played a great role in spreading Islam.
Ali Bin Abi Talib, Prophet Mohammed's cousin and son-in-law of, was well known of his great knowledge. Prophet Mohammed Peace be upon him, described himself as the city of knowledge and that Imam Ali was its gate. Imam Ali was attacked by the Ibn Muljam while worshipping in the Great Mosque of Kufa On the 19th of Ramadan and died a few days later on Ramadan 21, 661 AD.
In Muslim culture, Imam Ali is respected for his courage, knowledge, belief, honesty, unbending devotion to Islam, deep loyalty to Prophet Muhammad, equal treatment of all Muslims and generosity in forgiving his defeated enemies.