Middle East
US preparing plans for possible Syria attack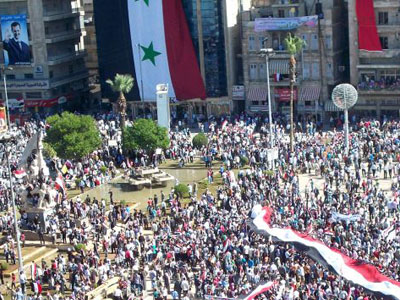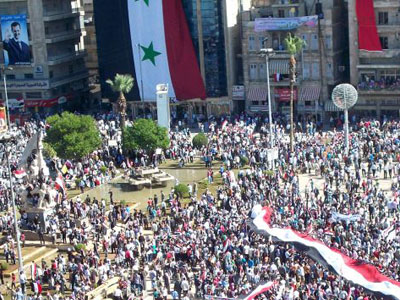 The Pentagon has prepared "detailed plans" for a military strike against Syria in case President Barack Obama issues an attack order.
According to an unnamed senior US official, the plans include several different kinds of operations, number of personnel as well as the type of military equipment needed, CNN reported.
"There are lots of ideas floating around," the official said, adding that "People are teeing up to options."
The revelation comes as several high-ranking US officials have in recent weeks voiced their support to put pressure on Syrian President Bashar al-Assad to give up power, including providing increased assistance to the armed groups fighting Syria's government.
"If we can't get Assad to yield to the pressure that we are all bringing to bear, we may have to consider additional measures," said US State Department spokeswoman Victoria Nuland said, without elaborating what those measures could be.
Meanwhile, US Senator John McCain called on the international community in mid-February, to help provide military equipment to the armed gangs in Syria.
"There are ways to get weapons to people who are fighting against this kind of oppression, we showed that in Libya," McCain told reporters on a visit to al-Qods (Jerusalem).
On Tuesday, a defected military officer who refused to be named told reporters in the western Syrian city of Al-Qusayr that the armed groups were receiving military equipment from both France and the US.
"We now have weapons and anti-aircraft missiles and… we will defeat Bashar [al-Assad]," the general said.
Assad had on February 20 said that a number of foreign countries were fueling unrest in Syria by supporting and funding the armed terrorist groups fighting against the government. He also said that they were blocking the attempts made by Damascus to end the month-long unrest in the country as well as preventing it from treading the patch of reforms.
Syria has been experiencing unrest since mid-March 2011. Damascus blames "outlaws, saboteurs, and armed terrorist groups" for the unrest, asserting that it is being orchestrated from abroad.