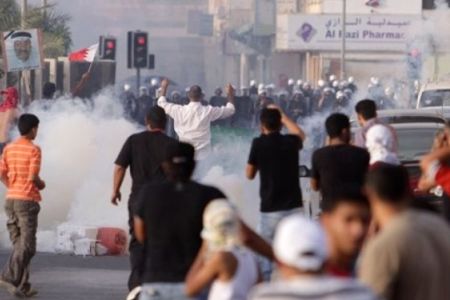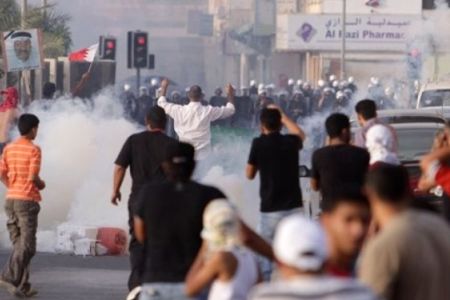 Saudi-backed regime forces in Bahrain have attacked the house and vehicle belonging to leader of the country's leading opposition party, al-Wefaq, shiitenews has learned.
Regime forces were reportedly firing tear gas canisters at the residence of Sheikh Ali Salman.
Meanwhile, the US-backed Persian Gulf sheikdom was the scene of yet another nationwide anti-regime protest rally on Thursday.
The demonstration left scores of peaceful protesters injured after regime forces used rubber bullets to quell the rally.
Since mid-February, thousands of anti-government protesters have been holding regular demonstrations in Bahrain, calling for the US-backed Al Khalifa royal family to relinquish power.
On March 14, troops from Saudi Arabia and the United Arab Emirates invaded Bahrain to assist the ruling regime in its brutal crackdown on peaceful protesters in the Persian Gulf Island, home to a huge military base of US Navy's fifth fleet.
According to local sources, scores of people have been killed and hundreds arrested in the crackdown.