Middle East
Pakistani police torturing prisoners in Bahrain Jails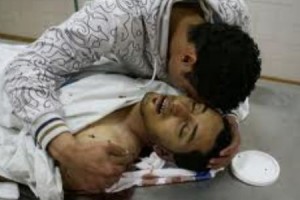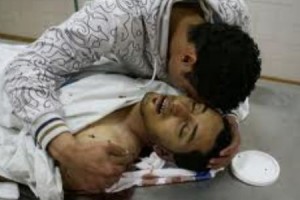 The Bahraini Center for Human Rights has expressed grave concerns about the increased use of torture against the political detainees in the country.
There is no doubt about the government's official supervision over the torture, even some members of the ruling family personally take part in torturing detainees, now it is also revealed that most of Paksitani police force are torturing jailed prisoners, even Pakistanies are
unaware from Arabic language and they are continue torturing innocent shia prisoners in torture cells.
Some detainees have been killed under torture, in torture cells beating and electronic shocks are the most common ways of torturing in Bahrain's prisoners.
One of jailed prisoners, Munir Al-Sheikh said that he was subjected to torture by Khalid a Pakistani policeman because of his Surname Al-Sheikh.
Pakistan had dispatched mercenaries to Bahrain to help Al Khalifa regime's crackdown on anti-government protesters in the Persian Gulf state.  According to agreement 2500 Pakistani were deployed in Bahrain. This agreement was signed during the one day visit of President  of Pakistan Asif Ali Zardari on 17 August 2011.
Iran has already warned Pakistan that diplomatic relations between the two neighbors would be affected if Islamabad fails to stop recruiting Pakistani military forces helping the Bahraini army crackdowns.
Bahrain's Sunni-dominated government has arrested hundreds of Shia activists since mid-August, ahead of last month's parliamentary elections, accusing them of having links to terrorists and conspiring to overthrow the Bahraini government.
According to human rights groups, the Shia detainees have been mistreated and tortured during interrogations, and were forced to make false confessions.