Middle East
Thousands Bahraini Attended Funeral Procession/Pictorial Report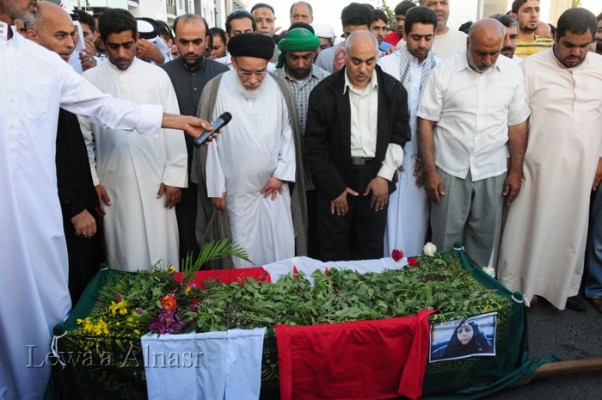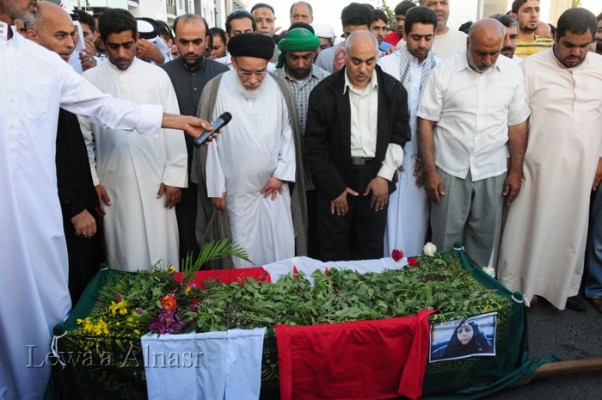 Thousands Bahraini Attended Funeral Procession of the First Bahrain Woamn Martyr 'al-Aradi
Funeral procession of the first Bahrain Woman Martyr 'Al Aradi' held on Tuesday at 3 pm from center of Manama to Cemetery Hoora.Thousands Bahraini attended 'al-Aradi' funeral procession.
Bahrain's main opposition party, al-Wefaq National Islamic Society, say a Bahraini woman has succumbed to gunshot wounds she had earlier sustained to her neck.
Thosands Bahraini Attended Funeral Procession of Martyr Jawad Al Shamlan in al Hajar Region
According to sources in Duraz region thosands of Bahraini people participated in funeral procession of Martyr Jawad al Shamlan.Jawad al Shamlan was martyred by Saudi occupier and Bahraini forces. He was martyred with a shot to his stomach and his back.
Jawad al Shamlan, 48, Â was married with 4 children from the village of al Hajar.