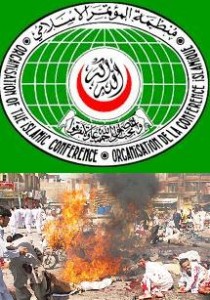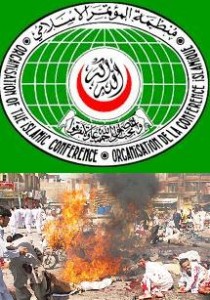 Organization of the Islamic Conference (OIC) has Strongly condemned the suicide bombing in the Al-Quds Rally, taken out in Quetta city on Friday to express solidarity with people of Palestine and holy Al-Aqsa Mosque, causing deaths of more than 70 innocent people and wounds to nearly 200.According to the Shiite News,'As per a statement, issued from Central office of O.I.C 6 September, Secretary Genreal of O.I.C Professor  Ekmaluddin Ogloo  has declared the incident as a criminal act saying that Zionist was involved in the blast on Al-Quds rally.
Ogloo said,'Pakistani nation make sure their unity against Zionist.
In the statement Secretary General of Organization of Islamic Conference  expressed sorrow and grief with the grieved families over the demise of innocent people.
Ekmaluddin ogloo urges the Pakistan's People,to be united against Zionist regime.
Back to top button