Middle East
Three chemical attacks thwarted in Syria's Ghouta: Russia defense chief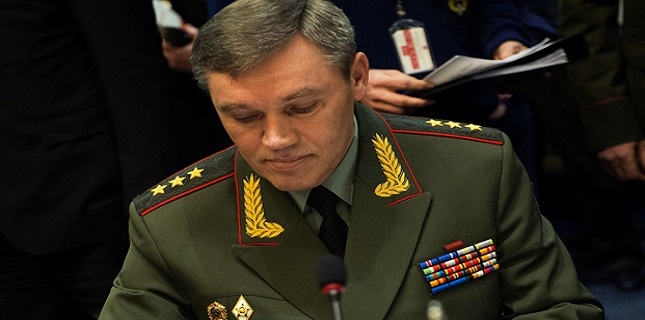 Russia's defense minister says three attempts at staging chemical attacks in the Eastern Ghouta suburb of the Syrian capital, Damascus, have been foiled over the past week.
Sergei Shoigu made the remarks at a Defense Ministry meeting, Russia Today reported on Tuesday, adding, "There is a possibility that terrorists will use poisonous substances in order to accuse the Syrian troops of using chemical weapons in future."
Last month, the so-called Syrian Observatory for Human Rights, which is sympathetic to anti-Damascus militants, claimed a suspected gas attack had taken place in Eastern Ghouta.
The US, France and Britain have been trying to put the blame for the suspected chemical incident on the Damascus government. They have warned they would strike Syria if those claims are proven.
The Syrian army, backed by the Russia air force, has cornered foreign-backed militants Eastern Ghouta as part of their campaign to liberate civilians holed up there and end militant attacks from the suburb on Damascus.
During their advances in the area, Syrian forces have uncovered workshops used to make chemical weapons.
He also said Russia and Syria had so far liberated 65 percent of Eastern Ghouta. The joint operation has been seeking to liberate trapped civilians there and stop militants from using the area to stage attacks against Damascus.
Moscow and Damascus have set up humanitarian corridors leading out of Eastern Ghouta to contribute to the implementation of a UN Security Council that has mandated a ceasefire in the Arab country since February 24.
"Currently, under the leadership of the Russian reconciliation center, an unprecedented humanitarian operation is being conducted in Eastern Ghouta. For the last five days, 79,655 people were evacuated via the humanitarian corridors," the Russian defense chief said.
He noted that some 427 tons of humanitarian aid had also been delivered to the countryside, including hot meals and drinking water.
"Despite attempts by militants to disrupt peace initiatives in Eastern Ghouta, we are negotiating with the leaders of the armed groups in order to stop fighting and prevent a humanitarian disaster," he added.
Shoigu expressed hope that Western states would stop supporting the militants fueling violence in Syria and join Russia in its efforts to resolve the situation there peacefully.