Middle East
Turkish forces won't leave Afrin until the job is done: Erdogan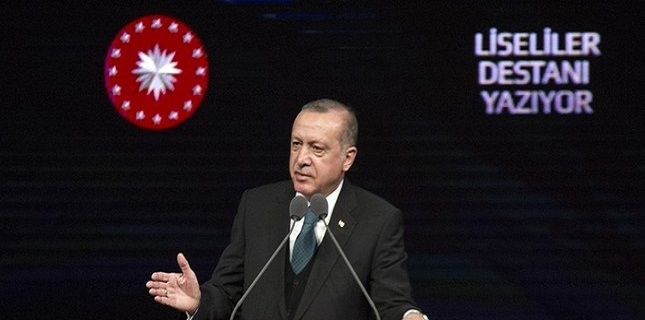 Turkish President Recep Tayyip Erdogan has slammed the European Parliament's motion that calls on the Ankara government to halt its cross-border military offensive in Syria's northwestern region of Afrin, vowing that Turkish troops will continue the operation until the mission is completed.
"Don't get your hopes up. We will only leave Afrin once our work is done," Erdogan said at an award ceremony at the Presidential Complex in Ankara on Thursday.
He called on the European Parliament to be "honest," adding, "The European Parliament has nothing to say to Turkey and whatever it has to say on this issue will go through one ear and out the other."
The non-binding motion also urges Turkey to withdraw its troops from Afrin.
It also stressed "the need to focus on defeating the UN-listed terrorist organizations" like the Daesh and Jabhat Fateh al-Sham Takfiri terror groups.
Separately, Turkish European Union Affairs Minister Omer Celik has criticized the European Parliament's motion, saying it demonstrates "clear support" for the Kurdish People's Protection Units (YPG) militants.
"The latest decision is the most visionless decision the European Parliament has taken in recent years… Calling on Turkey to withdraw its troops is a clear support for terrorist organizations," Celik commented.