Middle East
Over 125 Turkish Forces, Allied Militants Killed in Clashes with Kurds in Northern Syria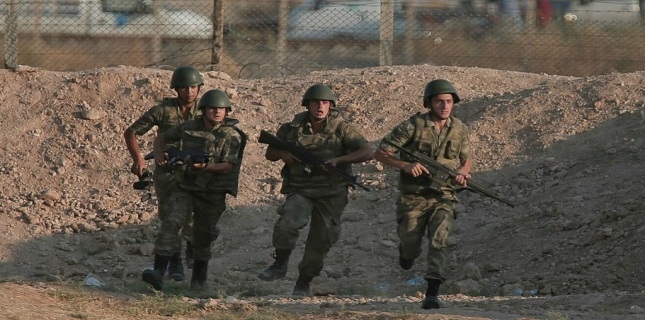 More than 125 Turkish Army men and Ankara-backed militants have been killed and dozens more wounded in clashes with the Kurdish combatants in Afrin region in the last 24 hours, the media wing of the Syrian Democratic Forces (SDF) announced on Tuesday.
The SDF said that over 125 Operation Olive Branch forces were killed in heavy fighting with the Kurdish fighters in Afrin region in Northwestern Aleppo.
It added that a military vehicle of the army forces was also destroyed in the Kurdish militants' attack in the village Jalbara in Shirawa region.
Field sources said on Monday that Deputy Commander of Ahrar al-Sham in Northern Aleppo Mohammad Abu Abdul was killed in clashes between the forces of Operation Olive Branch and the Kurdish combatants near the town of Afrin.
The Kurdish sources have reported heavy casualties of Ankara forces in Afrin.