Middle East
North Korea rejects chemical links to Syria as 'mean US trick'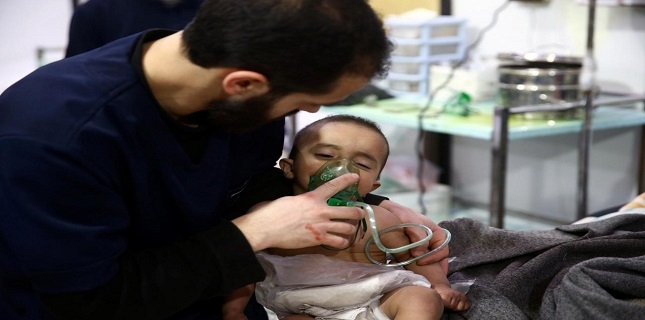 North Korea has dismissed reports of its cooperation with Syria over chemical weapons, saying such claims are mere US fabrications meant to put more pressure on Pyongyang and justify the American military intervention in Syria.
"As we have clearly said several times, our republic does not develop, produce, and stockpile chemical weapons and opposes chemical weapons themselves," the state-run television KRT cited a spokesman at the North Korean Foreign Ministry's research institute of American studies as saying Friday.
Western media outlets have recently cited a confidential United Nations report as alleging that North Korea has been shipping supplies to the Syrian government "that could be used in the production of chemical weapons."
The report claims that two North Korean shipments to a Syrian government agency have been intercepted in the past six months.
North Korea has been the target of harsh US and international sanctions over its nuclear and missile programs, which it views a deterrent against a possible foreign aggression amid increasing US military buildup in South Korea.
The North Korean official added that Washington had "incited the United Nations Security Council Sanctions Committee to fabricate the theory of cooperation between us and Syria."
"This is only a mean trick to create an atmosphere of sanctions against our republic and enforce a full-scale sea blockade by railing at us as a state of 'possession and proliferation of chemical weapons' and to justify its military invasion into Syria," the source added.
Damascus has stiffly rejected ever using such weapons against a torrent of accusations by some Western governments and media sources.
The report comes amid a Western push to pin an alleged chemical attacks in the Damascus suburb of Eastern Ghouta on the Syrian government.
The foreign-backed militants have been using Eastern Ghouta to launch deadly attacks on the Syrian capital, prompting the Syrian army, backed by Russian air force, to step up their counter-terrorism operations in the area.
Damascus and Moscow has warned of an imminent chemical attack by the militants, who are blocking the exit of civilians through the humanitarian corridor set up by the Damascus government.