Middle East
US-led airstrike claims at least 12 lives in Syria's Dayr al-Zawr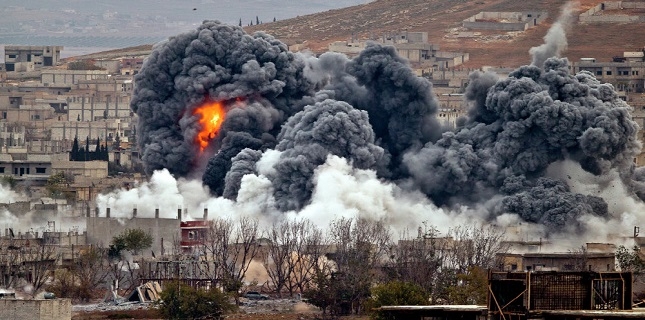 A US-led airstrike has claimed the lives of at least 12 civilians in Syria's eastern province of Dayr al-Zawr.
A large number of people were also injured in the Wednesday attack that targeted the town of Hajin located in the province's eastern regions.
The latest airstrike came just a day after over a dozen civilians lost their lives when the US-led coalition targeted residential buildings in the province's al-Bahra village.
The London-based Airwars organization, which tracks civilian deaths in US-led airstrikes, reported earlier this year that a total of at least 5,961 civilians had been killed as a result of such attacks in Iraq and Syria.
The so-called Syrian Observatory for Human Rights (SOHR) reported on November 23 last year that 2,759 civilians, including 644 minors and 470 women, had been killed in US-led aerial attacks against civilian areas in Syria over the past 38 months.
The Daesh Takfiri terrorist group still holds patches of the desert on either side of the Euphrates River in the oil-rich Dayr al-Zawr province.
The US and its allies have been bombarding what they call Daesh positions inside Syria since September 2014 without any authorization from the Damascus government or a UN mandate.
The strikes, however, have on many occasions resulted in civilian casualties and failed to fulfill their declared aim of countering terrorism.
The Syrian Foreign Ministry has on several occasions written to the UN, complaining that the US was flagrantly violating the sovereignty of Syria by targeting residential neighborhoods.