Middle East
US Turns Prison in Northeastern Syria into Military Base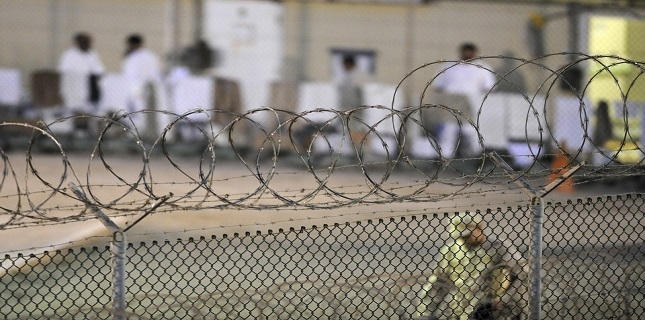 The US forces have turned Hasaka city's Central prison into a military base, media activists reported on Monday, adding that a US military helicopter has recently landed in prison area.
The prison is located in a high region between al-Layliyeh and Qariwan neighborhoods in the Central part of Hasaka city, they added.
In the meantime, the militant-affiliated Orient website reported that several US army officers were transferred to the Hasaka prison in a heliborne operation to pave the ground for changing the prison into a military base.
Other sources reported that the newly-made base has been reinvigorated and equipped in the last two months as its has been a main site for dispatching arms and ammunition to the Kurdish fighters in Deir Ezzur in Eastern Syria and Manbij in the Northern part of the country.
Local sources in Hasaka said on Saturday that the US helicopters conducted heliborne operations in the village of Tuwaimin, 50km Northeast of al-Shadadi, in Southern Hasaka.
The sources said that 4 militants, including an ISIL security commander, were evacuated from the region in the operations.
The area where the operation took place is still occupied by the terrorist group.