Middle East
300 Kurdish Fighters Killed in US Green-on-Blue Air Attack in Eastern Syria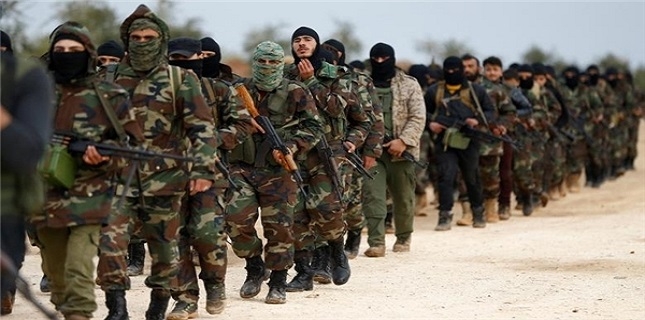 The US-led coalition fighter jets bombed wrongly friendly positions and destroyed a main position of the People's Protection Units (YPG) in Southeastern Deir Ezzur, killing a sum of 300 Kurds, a Turkish media outlet reported on Monday.
The Turkish-language Daily Sabah reported that the warplanes pounded mistakenly a main positon of the YPG, killing a sum of 300 Kurds.
The Daily further said that wrong peculiarities provided by the field sources were the cause behind the US careless air raid on the YPG.
In the meantime, the Arabic-language al-Manar TV also confirmed that the coalition's warplanes bombed mistakenly the Kurdish militants' positions Northeast of the town of al-Souseh Southeast of Deir Ezzur.
Sources said last week that 17 civilians were killed in the US warplanes' heavy bombardment near the village of al-Sha'afah in Eastern Deir Ezzur.
The sources in Southeastern Deir Ezzur had also reported on Wednesday that a number of civilians were killed or wounded in the US-led collation airstrikes.
The sources said that the US fighter jets conducted heavy bombardment on the village of al-Bahara in Eastern Deir Ezzur, killing three civilians and wounding several more.
Field reports said that some of the injured are in critical condition.