Middle East
At least 15 injured in terrorist shelling in Syrian capital Damascus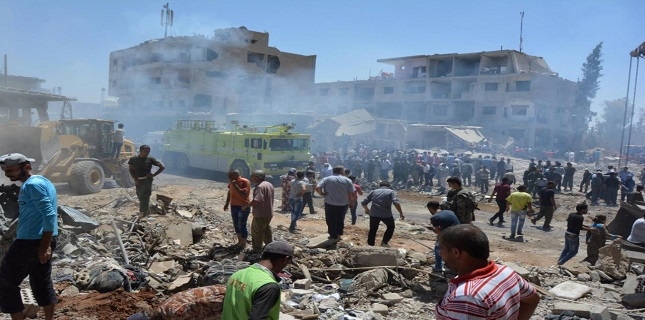 Multiple terrorist shelling attacks across the Syrian capital Damascus have wounded at least 15 people.
On Sunday, seven people suffered injuries after terrorists from Eastern Ghouta fired rockets on the Harasta residential neighborhood.
Another eight people were injured as terrorists targeted the city's al-Mezzeh district.
The attacks also caused material damage to the shops, apartments and vehicles in the Syrian capital.
Following the attacks, Syrian forces retaliated by targeting the areas from where the shells had been launched.
Damascus has seen a spike in terrorist attacks in recent weeks from nearby regions held by anti-Damascus elements. The increased attacks come as government forces have intensified their campaign to regain control of those areas.
Syria has been gripped by foreign-backed militancy since March 2011. The Syrian government says the Israeli regime and its Western and regional allies are aiding Takfiri terrorist groups that are wreaking havoc in the country.