Middle East
ISIL's American Member Killed by Rival Group in Southwestern Syria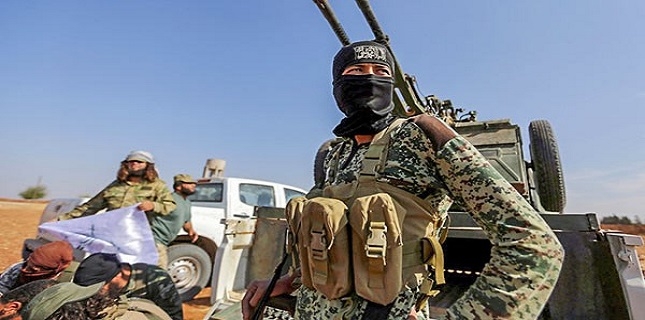 An American gunman from the ISIL terrorist group was killed in Southwestern Syria, the pro-government National Defense Forces (NDF) said citing pro-opposition media on Friday.
The dissident-affiliated websites reported that Abu Hariri Al-Muhajar, an American fighter of the ISIL terrorist group, was killed during clashes with the Free Syrian Army (FSA) in the Yarmouk Basin region in Western Dara'a.
No further information has been released on the slain ISIL militant.
Dissident-affiliated websites reported on Wednesday that a notorious commander of the FSA was killed and another FSA commander was injured in remote-controlled bomb blasts in their vehicles in Dara'a province.
The news websites reported that a field commander of the FSA-affiliated Jeish al-Thowrah was killed in a remote-controlled bomb planted in his car as he was driving on a road near the town of Seida in Eastern Dara'a.
The websites further said that Hossein Mahamid nom de guerre Abu Ali Dushka (DShK), a field commander of Ferqa Aswad al-Sunna affiliated to the FSA, was also critically injured after a remote-controlled bomb in his car went off in Dara'a al-Balad district in Southern part of Dara'a city.
Local sources said that the rival terrorists had planted the bombs in the FSA commanders' vehicles.