Middle East
Children of ISIS Terrorists Heading to Germany: Report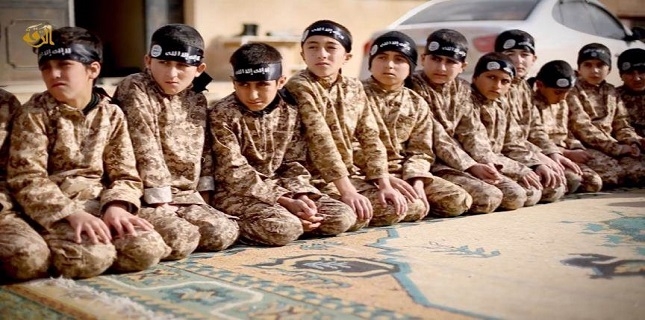 Over 100 infants and children of terrorists who left Germany to fight for the ISIS terrorist group are expected by in the country amid concerns about the radicalization of minors.
At least 950 Germans are believed to have left their country to join up with the ISIS. As the terrorist group's presence in the West Asia crumbles, some are returning with family members, while German authorities are trying to secure the release of children whose parents have been detained.
Media reports indicate that Interior Ministry State Secretary Emily Haber said it was difficult to estimate the exact number of children set to arrive since it was unclear how many babies were born while their parents were in Iraq or Syria.
But security officials had information indicating that "a low three-digit number of minors is expected," with the majority believed to be babies or toddlers, Haber said in a reply to a formal parliamentary query by Greens lawmaker Irene Mihalic.
Hans-Georg Maassen, head of the BfV domestic intelligence agency, had warned in October that children of returning terrorists could pose a threat after being "socialized and indoctrinated in the battlefield areas."
Last month Germany's intelligence services have identified a Wahhabi terrorist network made up of 40 women spreading hate and extremist ideology online.
According to official estimates, one third of 950 Germans who joined ISIS Shave already returned home, the majority of whom are women and children.