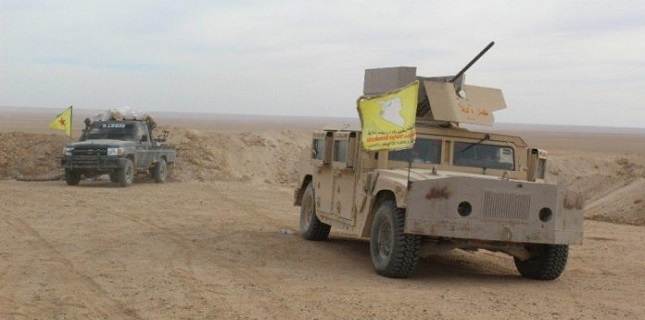 Arab media reports claimed that Washington is planning 'concrete steps' toward providing a Syrian Democratic Forces-controlled area in Northern Syria's Eastern Euphrates region three times the size of Lebanon with diplomatic recognition.
An unnamed senior Western official was quoted by Asharq Al-Awsat newspaper as saying that the 28,000 square km territory, controlled by the Syrian Democratic Forces (SDF), a collection of predominantly Kurdish militias including the YPG People's Protection Units, took its first step toward US recognition after US Defense Secretary Jim Mattis promised to send US diplomats to SDF-controlled areas to work alongside US troops operating in the region.
According to the official, the US initiatives in the region include empowering local councils, backing reconstruction efforts, assisting in training of government agency workers, improving public services and infrastructure, protecting SDF areas and engaging in the upkeep of military bases, all of which will eventually lead to diplomatic recognition.
Last week, it was reported that a new 'North Syrian Army' which included SDF formations and backed by the US-led coalition, was being created to carry out 'border security duties' in territories under their control.
Local media said that the militias would guard areas along the region's Northern border with Turkey.
The US and its coalition allies are expected to provide the new force with technical assistance, weapons and training.