Middle East
20 more detained in Turkey's Istanbul over links to Daesh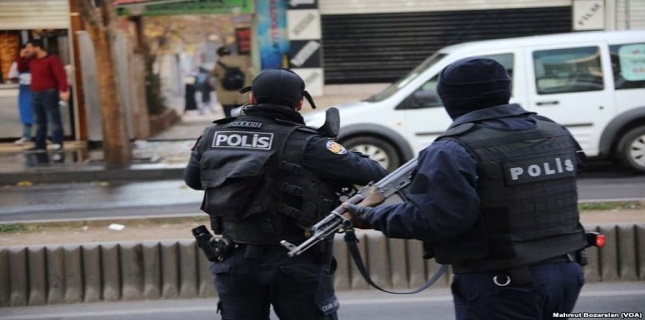 The police in the Turkey's largest city of Istanbul have detained 20 more people, including 15 foreign nationals, on suspicion of having links to Daesh Takfiri group as security is tightened in the city ahead of New Year's Eve.
The police said in a statement on Sunday that the suspects had been detained in raids by the anti-terrorist branch of the Istanbul police a day earlier. It did not give the nationalities of the foreign suspects.
Other sources said the suspects had been planning attacks on the New Year's Eve and to replicate a tragedy in the city last year which left scores killed.
Around 195 people have been arrested on suspicion of links to Daesh in Istanbul over the past days. That comes as part of large-scale security crackdown ahead of the anniversary of an attack by Daesh on a nightclub in the city. A total of 39 people, including Turks and visitors from several Arab nations, India and Canada, were killed in the incident. A trial for the suspects of the attack began this month.
Authorities have banned or cancelled major events related to New Year celebrations in Istanbul while police and gendarme forces deployment has been almost doubled to ensure the security.
Police said many roads in central Istanbul will be closed while heavy vehicles will not be allowed to enter some areas.
Security has been fragile across Turkey over the past years as Daesh and outlawed Kurdish militant groups have launched high-profile attacks on civilians and security forces. The country is still under a state of emergency over a failed coup attempt in July 2016 which left more than 250 killed.