Middle East
Kurdish Forces Deliver Control of Several Points in Aleppo to Syrian Gov't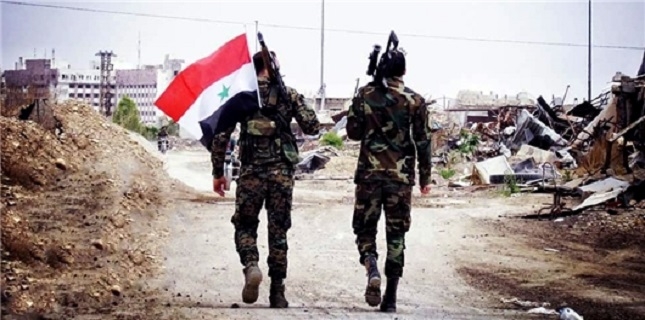 The Syrian Democratic Forces (SDF) delivered control of several points to the Syrian government amid reports about the Turkish army's imminent military operations against Kurds in Northern Aleppo.
The Arabic-language al-Hadath news website reported on Thursday that the Syrian government flags have been hoisted over a number of schools and governmental centers in the regions under the SDF control in the Aleppo districts of Sheikh Maqsoud, al-Ashrafiyeh, al-Halak and al-Ba'eidayn.
Local sources confirmed that the SDF has delivered control of all schools, medical centers and organizations which provide different services to the governmental units to the Syrian government, adding that the government has sent aid and fuel to these districts and allowed the residents to return to their homes.
Based on the report, the development came after an agreement between the Syrian government and the SDF.
Commander of Sultan Murad Brigade, affiliated to the Turkey-backed Free Syrian Army (FSA), Ahmad Osman announced on Tuesday that his forces are well-prepared to kick off a heavy attack on the Kurdish self-protection units in Aleppo province in Northern Syria.
The Turkish-backed FSA is on alert and waiting for the order to attack Syria's Kurdish canton of Afrin, Ahmed Osman said.
He further added that the FSA is going to focus on the fight against the Kurdish People's Protection Units while ISIL in Syria has almost been destroyed.
"There are clashes between the FSA and the YPG in Manbij from time to time," Osman said. "There are a lot of Arab and Turkmen villages in the area under the YPG control. We must liberate these territories and clean (the YPG) out from Afrin."
Osman pointed out that the FSA is preparing to launch the Afrin operation together with Turkey.