Middle East
US-led coalition must leave Syria after Daesh defeat: Russia's Lavrov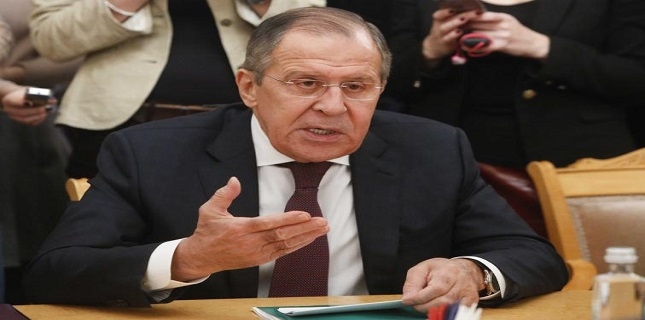 Russian Foreign Minister Sergei Lavrov says all foreign forces, including those of the so-called US-led coalition that are present in Syria without the authorization from the Damascus government, have to withdraw from the Arab country after the total defeat of the Daesh Takfiri terrorist group.
The senior Russian diplomat made the remarks in a speech he delivered at the third edition of the Rome MED-Mediterranean Dialogues held in the Italian capital Rome on Friday.
Lavrov said Moscow expected the so-called military coalition to adhere to fighting Daesh as propagated by US Secretary of State Rex Tillerson and other American officials.
Back on October 12, Lavrov said that Tillerson, during a telephone conversation between the pair three days earlier, had assured him that the US' only goal in Syria was fighting the terror outfit.
The US-led coalition has been conducting airstrikes against what are said to be Daesh targets inside Syria since September 2014 without any authorization from the Damascus government or a UN mandate. The military alliance has repeatedly been accused of targeting and killing civilians. It has also been largely incapable of fulfilling its declared aim of destroying Daesh.
Lavrov's comments come as Daesh has lost its strongholds in Syria thanks to the Syrian army's counter-terrorism offensives, backed by Russian air cover.
Lavrov's Friday remarks echoed his earlier assertion two months ago that the presence of the US-led coalition in the form of "a wide range of foreign countries" is "illegitimate" because "nobody has invited them" to the war-torn Arab country.
The top Russian diplomat further noted at the time that "after terrorism is defeated, the first step should be the pullout of those who stay illegitimately in Syria."
Russia is also involved militarily in Syria. It began targeting the positions of Daesh and other militant groups in September 2015 upon an official request from the Syrian government.
Daesh started a campaign of terror against Syria and Iraq in 2013 and 2014, respectively.